Another mtf experiment, my reasoning was:
how would it look like if instead of trying ever thinner and finer printing i try another way?
Said, done! I found one nozzle that always used to clog, one dremel 2.6 mm diameter drill bit and combined the three. Drill, drill bit and old nozzle allowed for extremely wide and high layers. Almost 2.4 mm height with 3.1 mm trail width.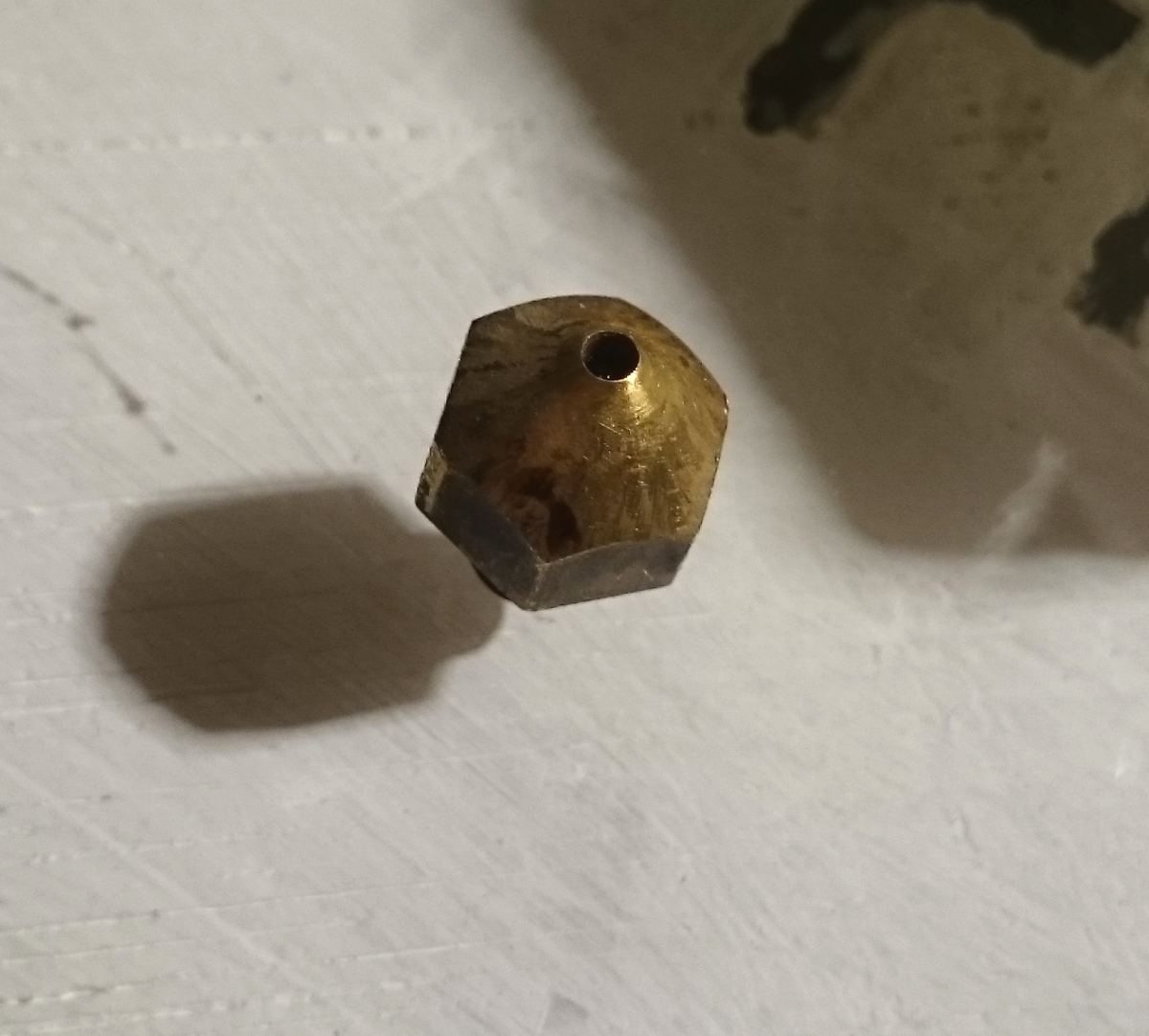 Since at this time i am working on firmware for xl model it was risky to experiment here but i gave it a try and got full print, with many problems but never underestimate knowledge base of problems.
one thing is that prints are very fast, material is also speedy spent since pressure is 3 mm filament to 2.6 mm nozzle so not much friction.
Temperature will also need to be higher because sometimes perimeters pull inside whole side. This rocket bottom took only 30 minutes start to finish so potential is here. Part is rough and slick at same time.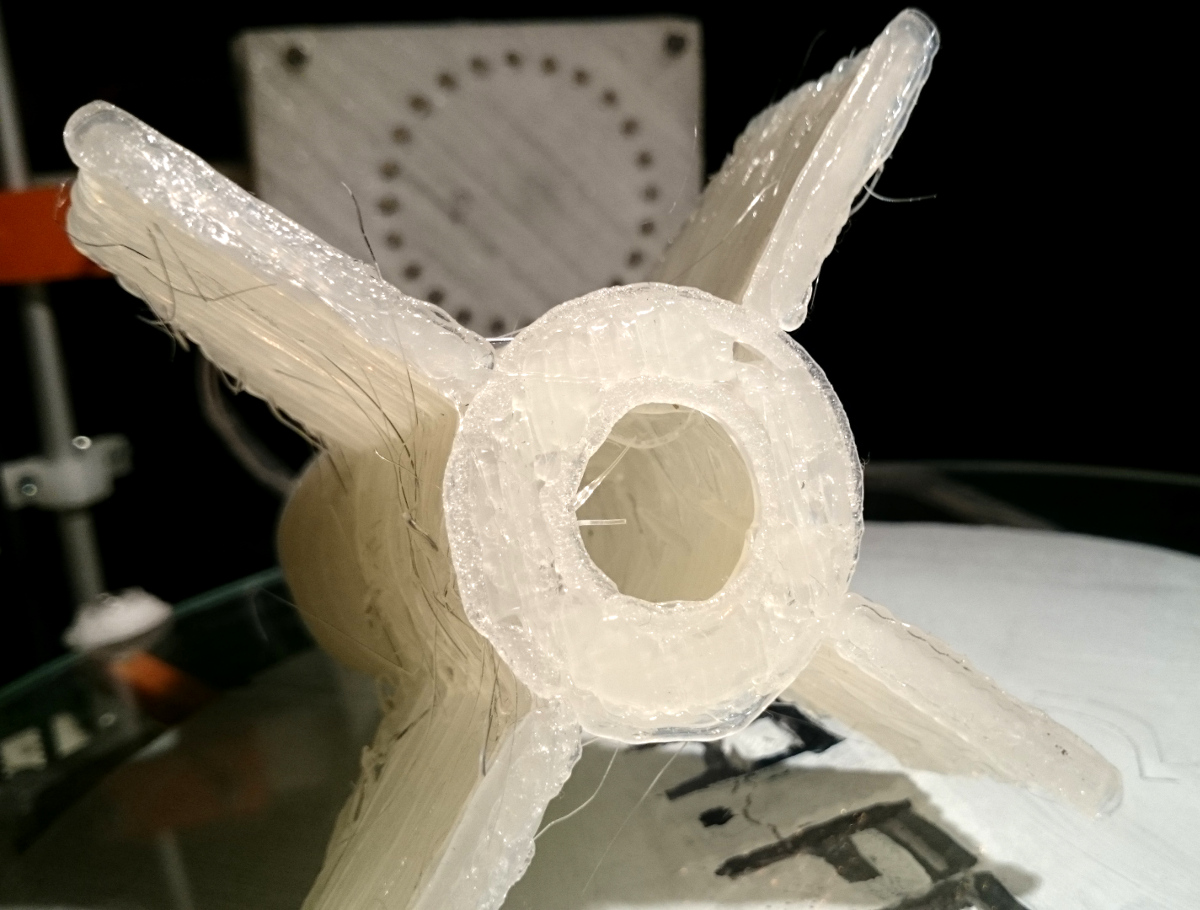 this is bottom untouched after print, brim is still here and part is very tough and heavy. I have need for more precise prints so this will be only experiment.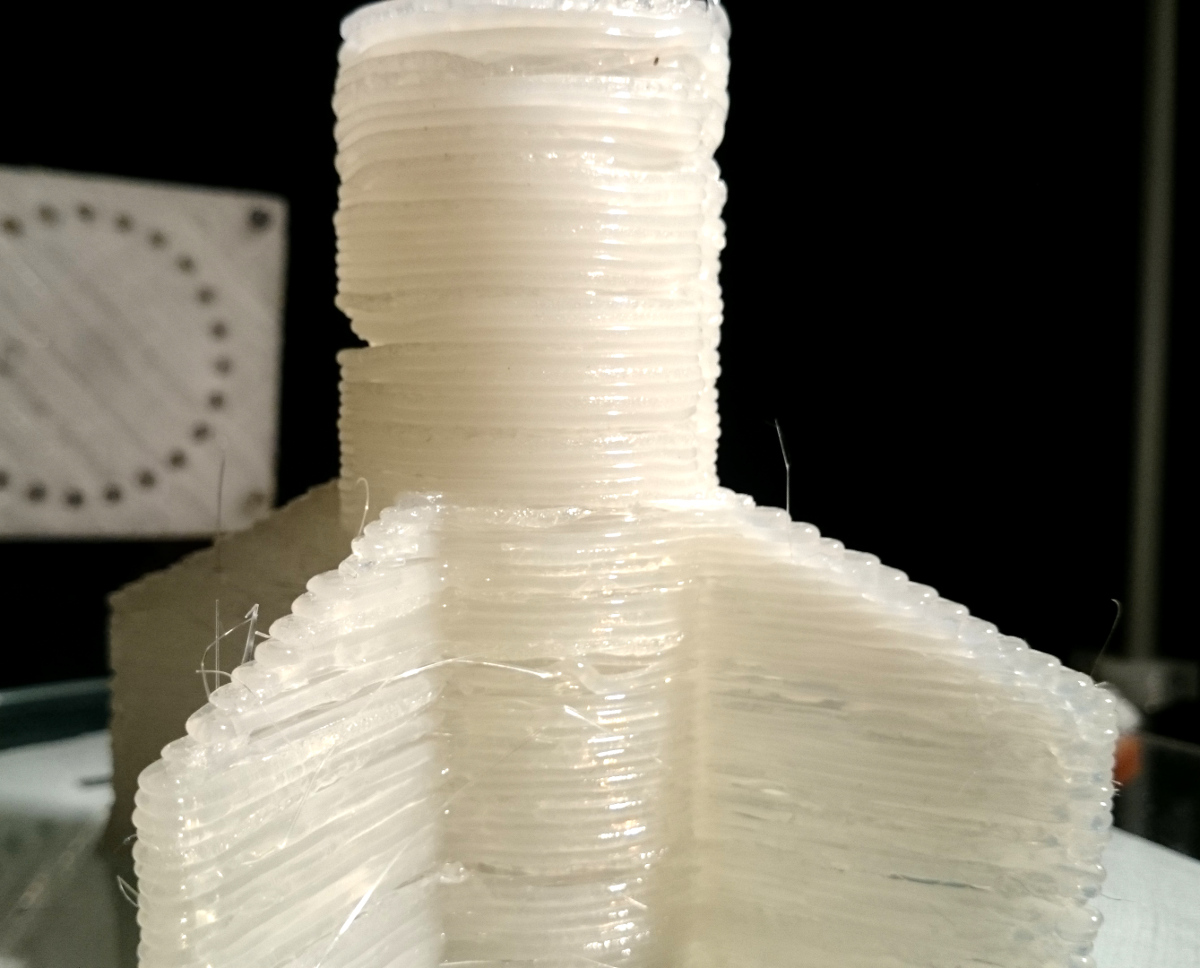 Do you have use for this idea?
Case at hand will be finished and hopefully launched this spring.
mtf.white will be going for upgrades to 1.3 next, then hopefully some more precise prints with new sliders and actuator.