My meta.frame.white has reached version 1.3 and has just got:
sliders (slider2.0-xl1.8)
carriages(carriage1.0)
actuator(actuator1.5-xl1.3)
combo extruder(extruder1.8-xl1.5)
These are all confirmed natural evolution from previous versions. Currently this model we call white is in version 1.3.
easy switch fast all material 24 cm print surface delta 3d printer with all plastic and aluminium frame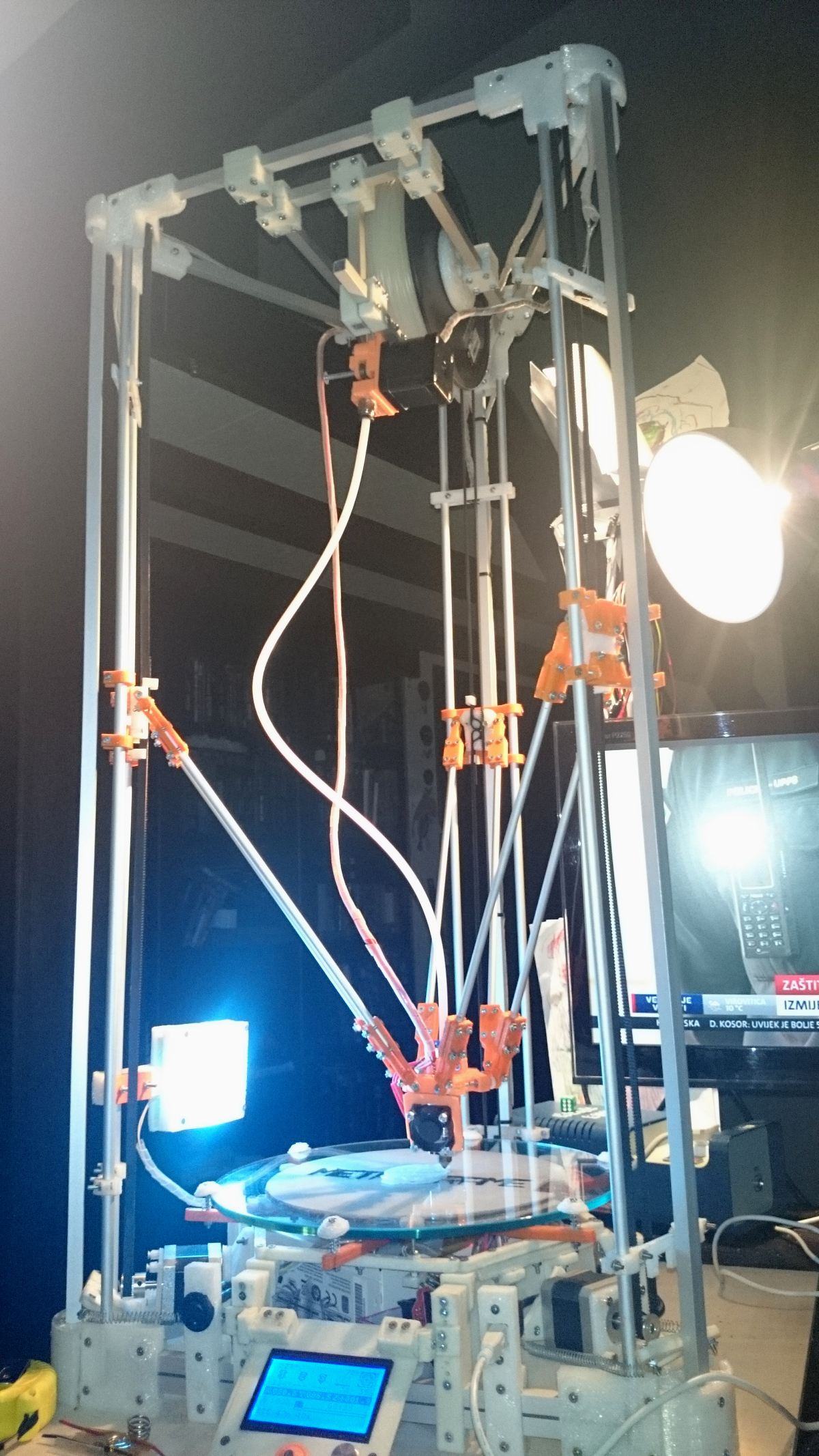 movement is improved, broken parts are replaced and now only thing left to worry about is increased level of noise since i like this machine so much i tend to use it as is, a fast desktop printer. Noise has roots in some geometry problems that reach far in history and i will fix this in version 1.4. For now enjoy in demo and keep posted for .stl files and code.